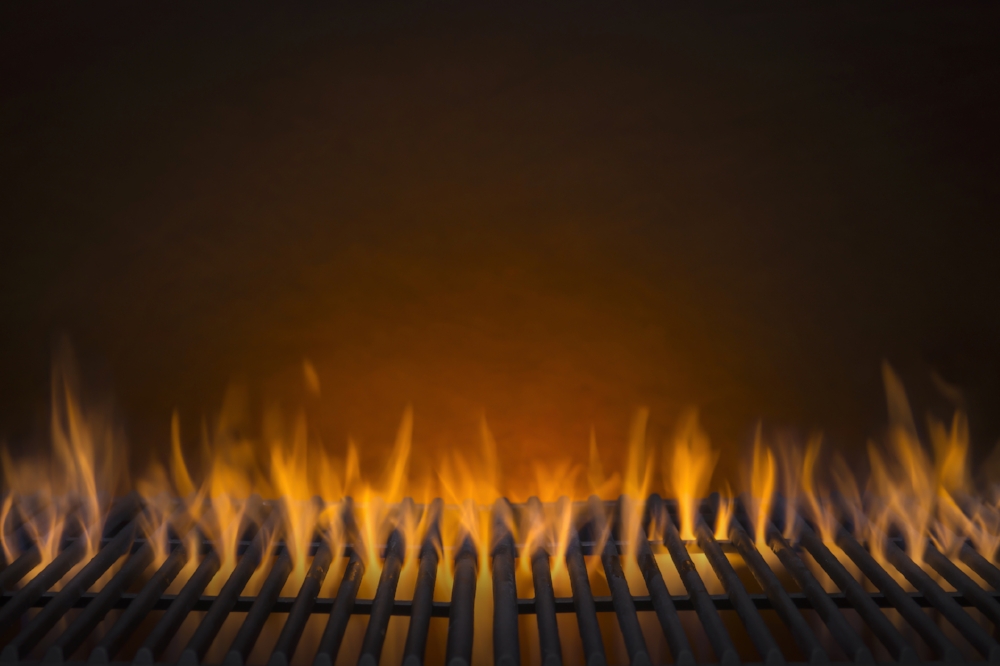 Redwood City's Best BURGERs & craft Beers
Locally Sourced | Family Owned
WELCOME TO THE GRILL HOUSE,
One of Redwood City's best restaurants, we are an award winning, seasonally-inspired, bar and restaurant highlighting our favorite method of cooking: the grill.
Family owned since 2014
The Grill House opened in August 2014 and has been grilling Redwood City's Best Burger and ribs since. Chef and co-owner James Hayes' menu incorporates the local flavors of the San Francisco Bay Area and features a rotating seasonal menu that highlights the grill. The Grill House has even been awarded by the county of San Mateo for sourcing local three years in a row. Local favorites include the grilled Caesar salad, the shaved ribeye cheese steak and the grilled salmon with a lemon-dill cream sauce. The Grill House was also nominated by Redwood City's Climate Magazine has the best place to watch a sports game and The Best Happy Hour in Redwood City,
Redwood City's Best Local Craft Beer Bar
The Grill House bar's motto is "Drink Local". Co-owner and general manager Will Hayes selects the best of what the Bay Area has to offer in beer, wine and liquor, The bar features a rotating craft beer menu with 16 local-only draft beers, a wine menu sourced from all around northern California and a spirits list that highlights the growing movement towards locally-sourced ingredients and hand-crafted artisan cocktails.
Phone
(650) 264 - 8017
EMAIL
info@grillhousebar.com
Location
Nob Hill Shopping Center
246 Redwood Shores Pkwy
Redwood City, CA 94065
Hours
M-Th 11am–10pm
F 11am–11pm
Sa 11am–10pm
Su 9:45am–9pm
*Kitchen closes 45 min early
Please note: we will respond to your request within 24 hours to confirm.
If you would like to request a reservation for today, please call us at (650) 264-8017
The Grill House craft beer & Bar Menu
Craft Beer
Located less than two miles from both downtown San Carlos and the Belmont train station, we are known as one of Redwood City's best craft beer bars, featuring a rotating tap selection comprised of limited, local craft draft beers. With 16 all-local draft taps available, our beer list is constantly changing, so make sure to check back to see what new local, craft beer we just tapped. And don't forget about our Happy Hour, available Monday through Friday from 3pm to 6pm.
Drink Local
We feature a carefully selected wine list featuring only Northern California wines and a full bar including a number of local craft spirits. We also showcase a selection of 18 whiskeys, including 4 produced locally. Looking for more local spirits? Check out our 18 other local spirits, including tequila, rum, gin and vodka.
Redwood City's Best Happy Hour
Monday - FRIDAY 3pm-6pm
Join us for happy hour and enjoy $2 off all appetizers, all 16 of our local craft draft beers, every glass of our locally-sourced wine and our GH custom-crafted cocktails.
*Happy Hour is available throughout the restaurant.
Monday Night = all night happy hour
Every Monday night, enjoy all night happy hour from 3pm to close.
Catering & large parties
Business Parties, Events and Group Dining:
The Grill House is perfect for groups. We have hosted parties from 20 to 90 people and are ideal for business lunches, dinners and happy hours. With our full bar, we are great for group celebrations and can host events such as a cocktail hour with light appetizers, a dinner buffet or a full four-course meal. We can even host private events with a DJ or live music. Planning a party? Give us a call or send us an email and we will be happy to provide you with a free quote.
Catering:
We cater for any occasion including birthdays, lunch meetings, tailgating parties and large events. We can provide food for parties up to, and over, 100 people. We will even deliver to within 15 miles, including Redwood City, Belmont, San Carlos, San Mateo and Foster City. Because we customize every order, we can easily accommodate any food restriction. Contact us today to see our catering menu. We will work with you to make sure you are getting the best deal for your budget
For a large Group or catering quote please contact us today:
The Grill House Weekend Brunch
Full Breakfast Menu, Lunch & drink specials
The Grill House features a weekend brunch every Saturday and Sunday until 2pm. Join us on Sundays for The NFL Sunday Ticket, featuring every NFL game. We have 9 HDTVs scattered throughout the restaurant to guarantee a good seat for every game. We open every Sunday at 9:45 am during the NFL season.